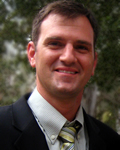 Jason Joel Landry
Elemental Maze Web Solutions
Client service in number one. Day or night, or on the weekend, I always try to support my clients needs.
Professional Profile
"I've learned over the past few years that pleasing customers and clients isn't as difficult as I once perceived. Simply being there for your customer or client when they need you is a huge portion of what will keep them happy. You don't have to have all of the answers, but you should at least answer the phone or respond to emails quickly."
Since 2010 I have led many web related projects and worked with a vast array of dynamic clients. Throughout my experiences, my business has had the priviledge of working with software developers, database developers, graphic designers, video production rolls, and ad agencies. In 2012, myself along with two developers formed a LLC and began work on the creation of a race registration application and website. During this process, which is on-going, I began to hone my skills in CSS, HTML, and Javascript.
Please take a moment to read some of my client testimonials.
Skills
Photoshop & Fireworks

HTML / CSS

Sharepoint CMS

Joomla! & Wordpress

SEO & Web Marketing



Employment
Web Developer and Solutions

2010 - Present

Elemental Maze Web Solutions

Actively pursue and retain clients in order to provide web site solutions for not-for-profit organizations, corporation, doctor's office, vacation home rentals, and musician's ● Network and meet with potential clients, steering committee meetings, and instruct end user administrators on maintaining web site content ● Maintain confidential client information and billing records

Project Manager

2001-2010

Volvo Logistics North America

Manage Collaboration Workplace development strategy ● Implement SharePoint strategies in order to improve internal efficiencies by reducing overall data storage requirements, improving collaboration between Teams and employees, and institutionalizing best practice behaviors for the collaborative work they do ● Provide technical expertise on web communications, SharePoint and the implementation of departmental sites
Education
Bachelor of Science in Marketing & Business Administration

2000

University of North Carolina at Greensboro

Associate of Applied Science in Accounting

1996

Alamance Community College
Career Snapshot
Graduated

2000

Vendor Recovery Analyst

1997

Accountant

1999

Project Manager

2001

Web Developer & Solutions

2010
Continued Education Courses (CEC)
Get in touch with me
jason@elementalmaze.com

(336) 408-5999

Oslo, Norway

@elementalmaze
Send me a message
Your message has been sent successfully.
---